This screen protection film utilizes the interaction between nanoparticles of cuprous compounds and has both fast-acting and persistence anti-viral functions.
There are many risks of viral infections as we touch the buttons on the elevators, telephones, chairs, desks, etc. on the ceiling railings in the common areas where invisible viruses are attached.
The scientists then investigated how long SARS-CoV-2 remained infectious on these surfaces, according to the study that appeared online in the New England Journal of Medicine. On plastic and stainless steel, a viable virus could be detected after three days. On cardboard, the virus was not viable after 24 hours.
The virus will be transferred from a touch screen without knowing it. It is easy to imagine that the virus will invade your body if you touch your eyes and mouth after touching a touch screen with the virus attached to it.

Anti-viral screen protective films can reduce these risks by inactivating viruses in an innovative way.
Characteristic
Fast-acting: reduces virus in very short time
Persistence: immobilized anti-viral material maintains its effect for a long period term
Good transparency: maintain visible screen display
Simple installation: can be installed simply by pasting the film
Application
Smartphone screens / ATM touch panels / Elevator buttons

Mechanism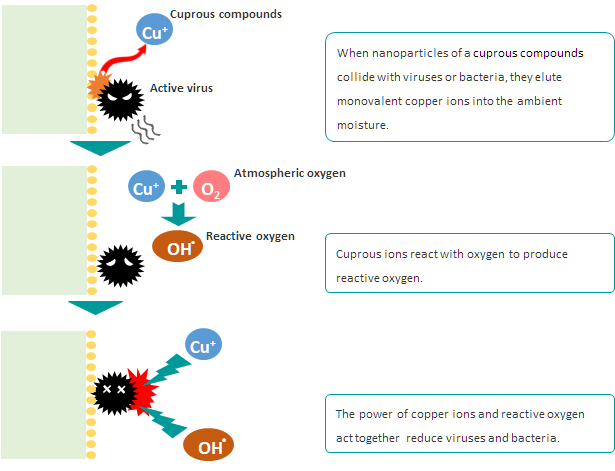 Anti-viral effect
Validation studies with enveloped influenza viruses and non-enveloped noroviruses have confirmed that they reduce the virus in a short period of time within 5 minutes.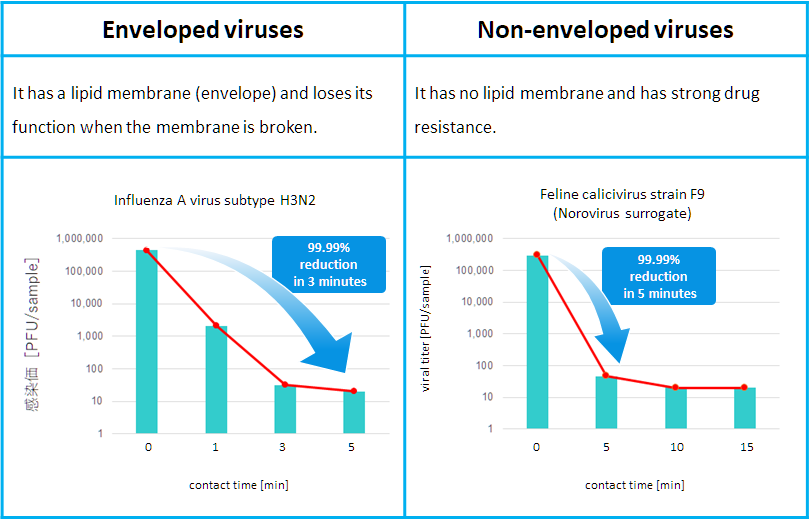 *Similar results may not be obtained for all viruses.
*It is effective against viruses attached to the surface and does not guarantee the prevention of infection.
Film composition
It uses a special silicone adhesive with removability, so it can be easily pasted and peeled without adhesive residue.

* The above is a configuration example and can be customized.
Physical property values
Base film thickness
125μm
Adhesive thickness

25μm
Adhesive force
30mN/25mm
Pencil hardness(500g loaded)
H
Total light transmittance
>85%
Haze
<5%
Antivirus function
Good
Antibacterial function
Good
Product size
(customization available upon request)

Shape: Roll
Width: 200mm
Length: 200m
* Above values are measured values and not guaranteed values.
Safety
The safety of the antiviral material used in this product has been confirmed in various safety tests, so you can use it with peace of mind.
Contact